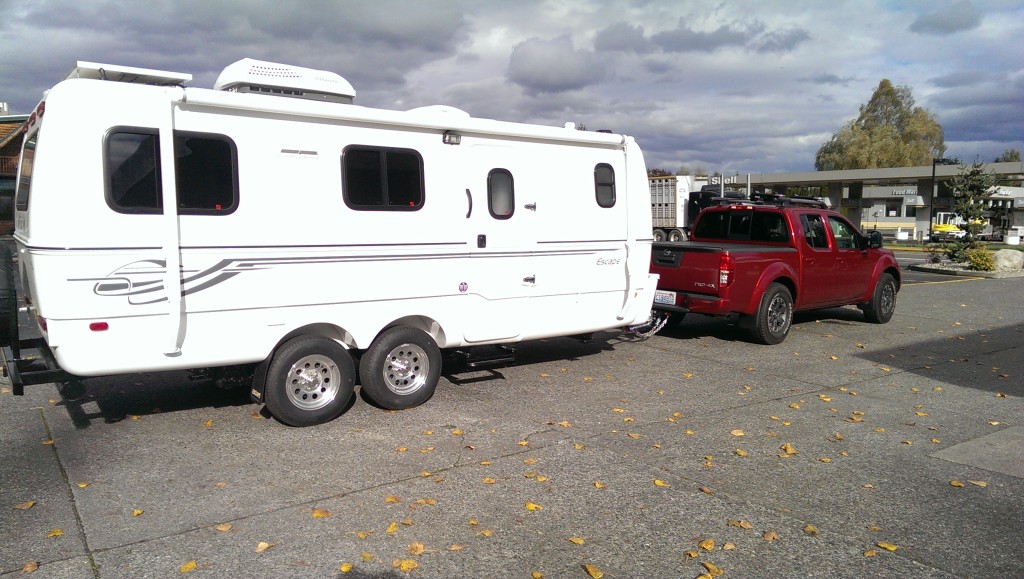 Toto is our little camper trailer. The little tyke was hatched in October, 2014, in Chilliwack, British Columbia, at the Escape Trailer Industries factory. We say "hatched" because Toto is in a category of camper trailers commonly called eggs. They're made of molded fiberglass, and many are egglike in shape, although Toto is probably too oblong and squared off to ever make it into a carton of Eggland's Best. Too big, of course, too, though still quite small compared to most of the huge travel trailers and fifth wheels and motorhomes out there.
Toto has a small kitchen, a full-size bed, a lounge/dinette area and the smallest bathroom you've ever seen, complete with shower. He's perfectly sized for a pair of human beings and a pair of Cairn terriers. We're lucky to have him in our family.
Toto is named after a character from the story The Wizard of Oz. Just like his namesake, Toto has four feet and is in the habit of moving the plot forward. We do try to discourage him from wagging his tail, though. That's scary.
Sharing is caring!










Following is daring.