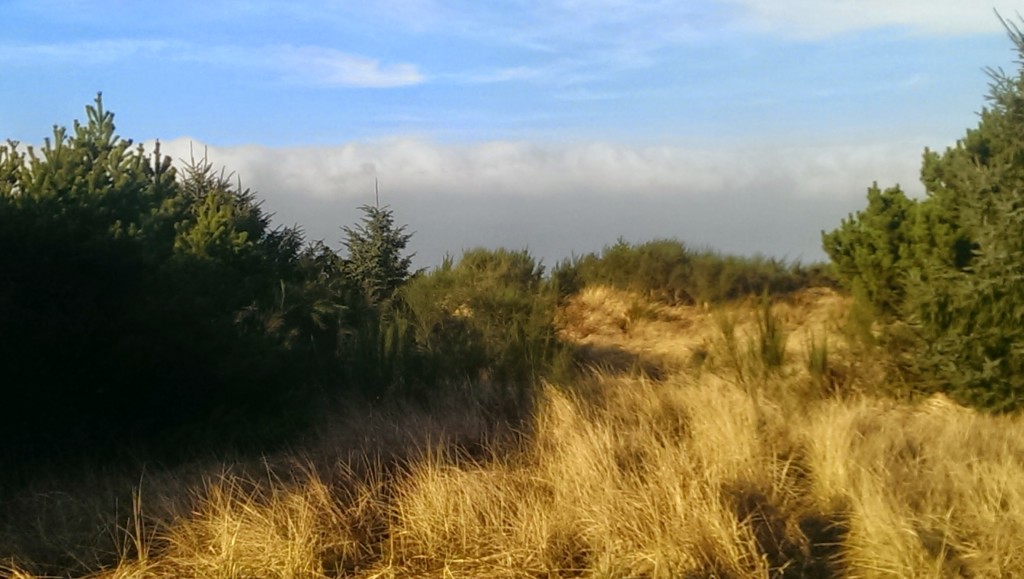 Monday morning, January 26, 2015. Grayland Beach State Park. Fog approaching.
An online community I frequent has a "what's out my back window" thread, so I tried to grab a few shots that looked interesting… with lackluster results. It was a wonderful campsite, but the view is ordinary. On the other hand… it's a complete departure from my home office and my backyard. That fog bank blew onshore within a couple of hours (at about 30 mph). We enjoyed the sun while it stuck around.
Sharing is caring!










Following is daring.