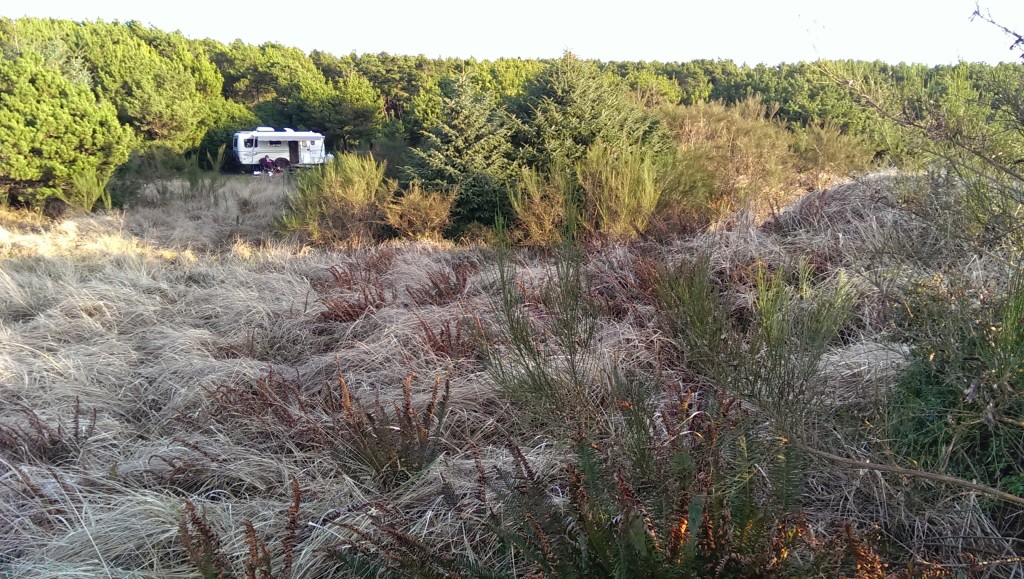 We dashed out to the coast for a two-night stay on a rare 60+ degree (F) January day. Almost got through the entire trip without rain. Almost! This is an easy drive — great roads — just over 2 hours from home.
We've been to some of Washington's nicest state parks, and this one ranks right up there with them in terms of the campground itself. There's an old section with full hookups… we stayed in the newer section which has water & electric. No lineup at the dump station when you camp in January (around here)!
The back-in campsites arranged in "pinwheels" are spacious, private, and very well-maintained. A very few pull-throughs are not very private, but they're pull-throughs, so there's that. Yurts have been erected on a few sites, sprinkled throughout the campground.
The beach is endless (this time of year you need rubber boots or waterproof shoes to get out to the surf… nearer the dunes it's a maze of puddles). It was cool enough to make the puddles less than inviting… to some of us.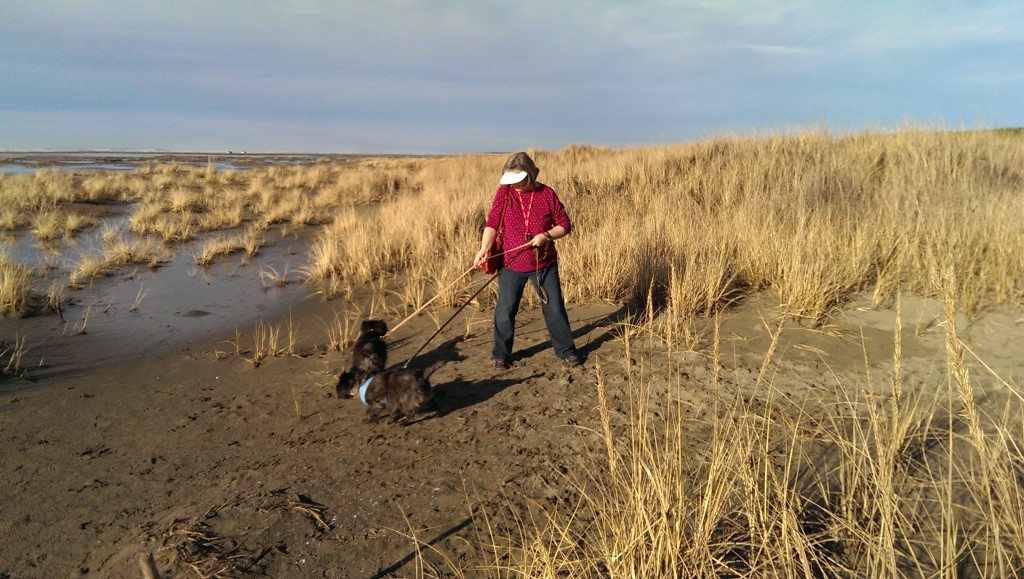 There's an option, though: you can walk about 1/3 mile to a causeway of sorts that's built up to enable vehicles to get to the beach. Yes, they're allowed out there… not many around in January, though.
When the rain did come, we used Verizon to watch the latest Downton Abbey episode on our laptop. 4G, 3 bars in the campsites nearer the access road… down to 3G and 1-2 bars in the campsites (like ours) nestled up to the dunes. Simply suspend your mobile phone from A/C vent for maximum reception.
We'd recommend this state park to anyone who likes beachcombing, long walks, falling asleep to the sound of pounding surf. Above: taken from the top of the dunes, half-way to the beach.
Sharing is caring!










Following is daring.